Insulation Services
The attic can be one of the least used rooms within your property, but in many ways it's one of the most important ones. Attics that have insufficient or next to no insulation, will bleed massive amount of heat and energy from the building.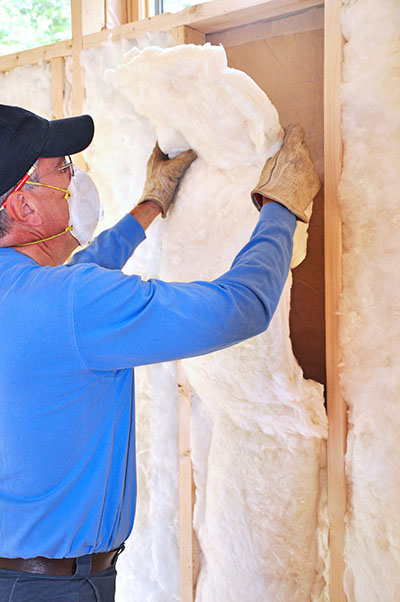 The Benefits of Attic Insulation
Attic insulation can dramatically improve the energy efficiency of your property. Some owners can find that after insulating their walls and attic, energy bills are significantly reduced. One of the biggest selling points of insulation is its ability to pay for itself through the savings it brings over the coming years.
As well as savings, insulation brings comfort, warmth and improved living conditions. In the winter, heat transfers from within your house to outside. In the summer you'll experience the opposite effect with heat transferring to the cooler indoors. Buildings with inadequate insulation will lose excessive heat in the winter, and gain large amounts of transferring heat from the warm climate outside.
With insulated walls and loft, the transference of heat is maintained to be more stable. Your rooms are kept at a more consistent temperature, and this creates a more pleasant and comfortable living or working environment.
Professional installation
At Air Duct Cleaning Alhambra, we provide both air duct and insulation services. We have the expertise to install and maintain a wide range of insulation solutions tailored to your requirements. We can ensure your home or work buildings are made as energy efficient and cost effective as possible, while improving the quality of the day to day conditions with them.